White Retreat
L'harmonie
Nonhyun-dong, Seoul, South Korea, Feb~April 2018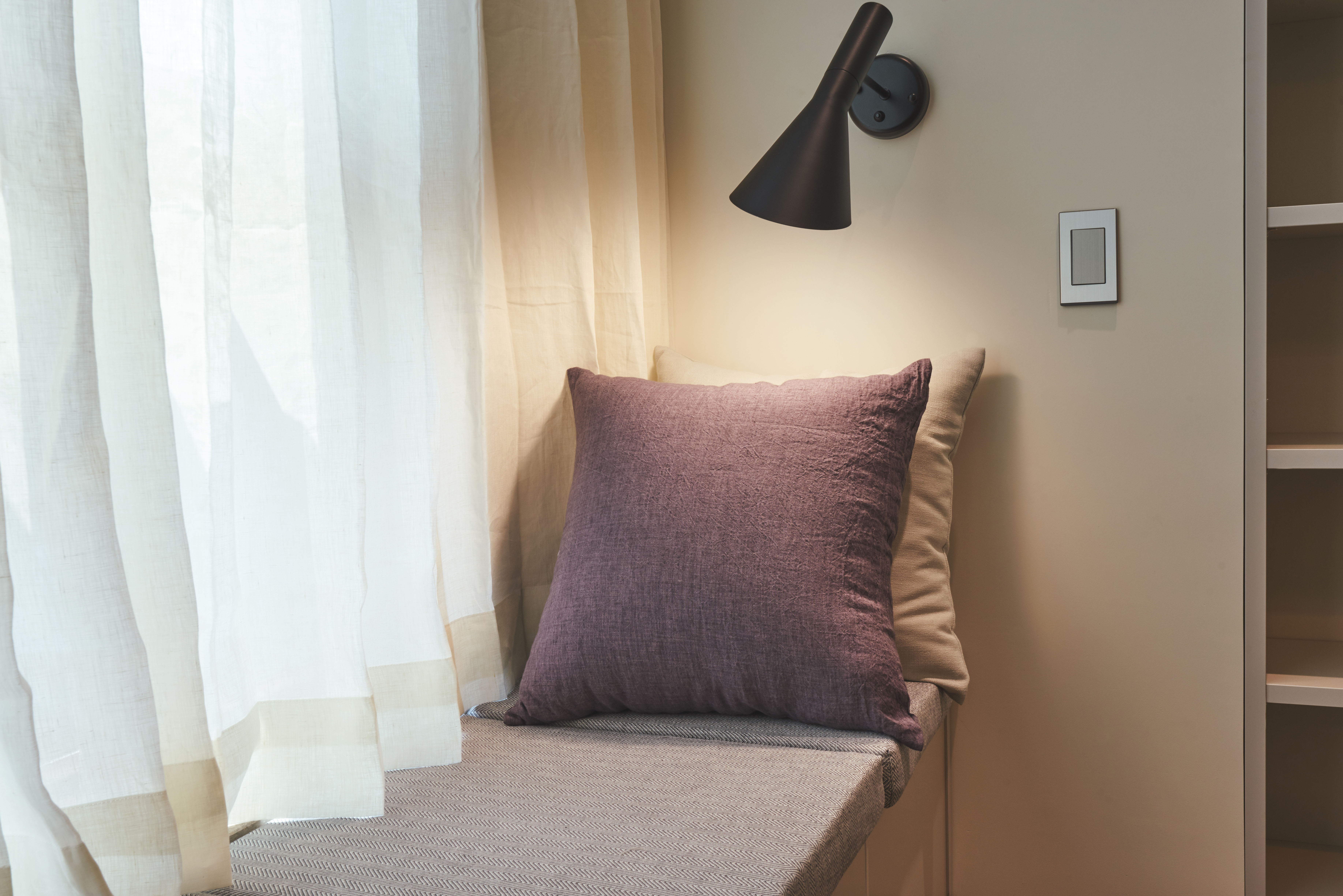 White Retreat is an apartment remodeling project based in Nonhyun-gu, Seoul. Following to our client's need of 'one's shelter needs to be embracing, warm, place where you can fully vacate after a long day of work', came down with few ideas. With using natural material - such as stone, wood - made home feels cozy and comfortable. Then with neutral warm tone selection of paint and base gives opportunity for client to color in their place : darker toned bathrooms and bedroom allows private and self-focused hours. The space before construction had very limited kitchen area with oddly wide open dining and living space. To balance the kitchen, dining and living space, the space was designed to create distinguished zone and at the same time blurred boundaries of space for open connection for all family members.

My role of this project was to project manage from the first initial client meeting to develop set of drawings for design development to construction and prepare design document for client meetings. Along with preparation for the design documents, worked on FF&E and architect meetings. Went daily site visit to construction site and worked on solving details and problems on site till the last day of the project.

Concentrated to implement the idea of providing the family a background to start their new collection of memories. By adopting natural material such as stone countertops and gray hardwood flooring allowed home to feel cozy and spacious. With use of neutral warm tone selection of the paint and floor tile gave an opportunity for client to sketch an artwork; and with use of darkened selection of tile and paints allowed private moment with intimacy. One very challenging part of this project before construction was the space had very limited kitchen and dining space with oddly wide open living room. Here, by rearranging wall location to open up the view from kitchen-dining-living room encouraged all family members to communicate without obstacles and share their day to day events.


The rooms designed are composed of natural materials - including stone, and wood that makes the house feel cozy and comfortable, and neutral warm tone paint and base selections - which provides a warm simple canvas for the client to paint their own stories. Also, tonal differences made a huge change in the life cycle for the resident. In the darker colored bathrooms and bedrooms, the clients enjoy their private and self-focused hours.